A combined experience of over 250 years. Deep roots, here to create a lasting relationship.
For any event you face, we have your back.
Originally founded on providing farmers with property loss protection, we've expanded to meet a complete range of policy needs for individuals and families. If there's one thing we understand from our experience, it's that staying protected is vital because anything can and will happen. We're dedicated to providing you with the best insurance products to meet your specific needs, with local agents that listen. Put down roots with an insurance partner here to stay.
The Oakwood Advantage
Oakwood Mutual Insurance Company was incorporated in 2019, a result of a merger between German Mutual Insurance Company of Indiana and Mutual Insurance Association of Southern Indiana. With each company originally founded in 1868 and 1899 respectively, Oakwood Mutual has over 250 years of combined experience helping policyholders protect their families and property.
1133 W Mill Rd Suite 111
Evansville, IN 47710
812-425-9485-Phone
812-425-9516-Fax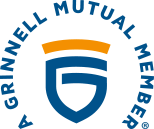 1733 Morningstar Boulevard
Decatur, IN 46733
260-724-7691-Phone
260-724-3052-Fax